---
Informasi:
♪ Title: デスノート NEW GENERATION
♪ Tipe: TV Mini Series
♪ Episode: 3
♪ Rilis: Sep 16, 2016
♪ Durasi: 20 min.
♪ Genre: Based on a Comic, Crime, Drama, Live Action
♪ Bahasa: Jepang
♪ Asal Negara: Jepang
♪ Skor: ( IMDb )
Miniseri ini akan fokus pada tiga karakter utama baru dari Ölm Death Note: Light Up the NEW World: Tsukuru Mishima, Ryuzaki, dan Yuki Shien. Episode pertama, "Rebirth", akan fokus pada Tsukuru Mishima dan bagaimana ia datang untuk bergabung dan memimpin Death Note Countermeasure Task Force. Episode kedua, "Dying Wish", akan fokus pada L's penerus Ryuzaki. Cerita akan melibatkan dia melihat ke kasus tentang pembunuhan terkunci kamar atas permintaan dari J, anggota lain dari Wammy House. Karakter Ölm baru Sakura Aoi juga akan tampil di episode ini. Episode ketiga, "Fanatisme," akan fokus pada Yuki Shien. Cerita akan melibatkan trauma ia membawa dari pembunuhan keluarganya dan mengapa ia menjadi teroris cyber mengikuti jejak Kira.
Cast:
♪ Masahiro Higashide sbg Tsukuru Mishima
♪ Sousuke Ikematsu sbg Ryuzaki
♪ Masaki Suda sbg Yuki Shien
♪ Rina Kawaei sbg Sakura Aoi
♪ Ryuk disuarakan oleh Shidou Nakamura
♪ Tomoyo Nakamura
♪ Kazuyuki Aijima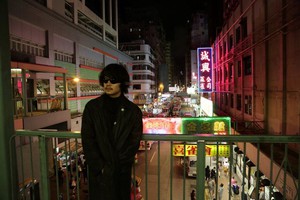 Info Video:
♪ Credit: Dramaindo
♪ Format: MP4
♪ Convert and Upload by Ainul-kun

---
---
---
Episode 1
Video Rusak ? Lapor dengan berkomentar di Post ini atau PM Saya >> Klik Disini . Mohon Kerja Samanya
---
---
---
Terima Kasih sudah mendownload di Shinokun
Tags
shinokun pindah
Shinokun pindah kemana
Related Post "Death Note: New Generation (J-Dorama) Episode 1 – Subtitle Indonesia"